""" after owning my AMAC camera for over a decade, I would recommend it to anyone. Since I have owned this it has been up thousands of chimneys and has never once let me down. It's simple, robust and 110% reliable. About two years ago AMAC did a bit of a service / refurb on it for me and it came back like a new camera. Their after sales service is impeccable """
Dan Collingwood- Chimneywork Limited
---
Hi Quae.
Thank you.  I used my camera for the first time and I am very impressed with it. The picture is clear and very precise in the dark areas of a chimney stack. The camera is very user friendly and simple to put together.
The service provided by AMAC is first class, along with the after care offered and I will happy recommend a AMAC camera to any chimney sweep.
Kind regards
Adie
---
"Cannot fault your excellent customer service and quality products! It's refreshing. Thanks,"
Jamie – Harpers Stoves
---
Fabulous piece of kit and as good as the day I purchased it (Colour Eye purchased back in 2012)
Kevin Lagden Chimney Services
---
Dear AMAC,
I've had your equipment for over 3 years now and can whole heartedly recommend your cameras. To do a professional quality job you need professional quality equipment robust enough to take the punishment of chimney work. AMAC cameras does just that and with your friendly, prompt and professional 'after-service' its an all round great product – thanks.
Andrew Lovick – East Coast Chimney Sweep
---
"The Twin Eye Camera is a beautifully engineered camera which is robust in design and provides excellent images during chimney CCTV surveys. The sales process and customer support AMAC Engineering offer are highly efficient and very professional. I can unequivocally recommend the company and their Twin Eye Camera."
Michael Marshall, Hot Flue
---
'Just to let you know, l have received the camera this afternoon and I'm very pleased with it. It's a pleasure to have something British made'
Ian Taylor – Stowmarket Chimney Sweep.
---
"I have been using my AMAC Look See recordable chimney camera now for several years. It is robust and gives a very clear black and white image for checking the basic integrity of a chimney. I also find it invaluable now when removing bird nests to ensure I have cleared ALL the debris.
AMAC customer service is second to none. They are always prompt to reply and very helpful. Keep up the good work AMAC!!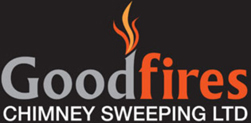 Matt Carless – Goodfires Chimney Sweeping Ltd
---
Thank you to Jonas in Belgium for this Twin Eye testimonial:-
It's in a handy hard case that includes the screen to see the images that are made with the camera. The images made with the camera are very clear and easy to see, even when it's a sunny day. The cable to roll down in to a chimney is easy to roll out and roll in, and it's heavy duty. The housing of the camera is also heavy duty and easy to clean. The system is easy and fast to set up and to put it away.
Jonas Vandendaele
---
We have had an AMAC chimney inspection camera, for the past 7 years. It has been an invaluable asset to our business. We use it on a weekly basis, and it has been a great help to us. We have found AMAC and the team, and Quaerina, in particular to be above and beyond helpful to us. If we need a replacement part it is quickly forwarded to us.
I cannot recommend highly enough the AMAC team.
John O Hanlon, Access Chimney Repair Specialist
---
I really would like to express my gratitude to Amac Engineering. I purchased a second hand AMAC Look-See camera off Gumtree and having used it a few times I decided to get it serviced and even though I was not the original purchaser they serviced it free of charge. All it cost me was the postage back and forth.
A proper old fashioned family business run like things used to be.
Richard Crane STOVESWEEP Gwent
---
As a chimney sweep I use AMAC's Twin-Eye camera daily and would not be without it. It is one of the best assets I have, with front and side view I can conduct a very thorough inspection and present the client with the visual information afterwards – giving them full confidence in my services and advice. I also use the camera for pre-installation surveys which has been priceless for our installation company by checking the chimney for safety and integrity and allowing us to be absolutely prepared from the start for things that would otherwise have been unknown. The equipment is extremely well built and high quality. AMAC are always very helpful and have even provided custom-built accessories that I have asked for! I highly recommend AMAC chimney cameras.
Emily Skeet – Cinnabar Stoves
---
AMAC Engineering Ltd is one of Medit Inc.'s key business partners. We have chosen them as a supplier of professional duct and chimney inspection devices because of their incredible durability, competitive pricing and diligent work ethic.
One of the most popular devices among our customers is AMAC's pole camera. People like the sturdy construction, machined parts and IR option, which allows them to use it in confined spaces to inspect absolutely dark areas extraordinarily well.
http://www.fiberscope.net/chimney-camera-twin-eye.html
---
I can highly recommend your cameras, we could never install without using your camera. A fantastic product with an equally fantastic support. A must for anyone in the stove/ flue industry
Chris, D J Davies Fuels
---
Bought a colour eye camera and monitor last October. What a brilliant piece of kit. Robust construction and easy to use. When surveying chimneys with bends in them, I found that the shorter rod and 15mm clamp was invaluable. Very helpful company to deal with too. Would highly recommend.
Clean Sweep Runcorn.
---
"Our AMAC chimney and flue camera has been a Godsend, allowing us to quickly determine problems with flues and, as importantly, show the customer the problem without having to de- install the entire stove installation. It has paid for itself a hundred times over."
Ben, Taltrees Stoves and Fireplaces
---
It's been a fantastic piece of kit (over 5 years old now). It has got us out of some scrapes. You can justify the cost just by showing the customer the inside of the chimney. You would be surprised what we have found up a chimney. Happy to talk to anyone considering purchasing an AMAC chimney camera.
Bill Hayward, Wingham Woodburning Stoves
---
'WE HAVE ONE OF YOUR CAMERAS AND LOVE IT'.
"Your camera system allows me to show customers first hand there chimney faults rather than second guessing".
Darren Jones
---
" We would like to take this opportunity to thank AMAC for their great service again. We have had two occasions whereby we, due to our own clumsiness have returned the camera and in each case have found dealing with AMAC to be a pleasant and professional experience. The camera is ideal for our surveying work and would again thank AMAC for their most helpful after sales service"
Paul Fitzgibbon. Loss Assessor of Tim Walsh & Associates
---
'My Twin Eye keeps me one step ahead of my competition as I can switch from forward to side view instantly. A solid well made piece of kit. With the 2 years warranty and help on the end of the phone when I need it, I would highly recommend AMAC chimney camera's.
Colm Duggan – Duggan Chimneys – Ireland
---
I invested in the AMAC Colour Eye for the company and couldn't be happier with it. It's robust nature and simple set-up makes it perfect for chimney inspections and the picture quality is top notch. The camera and its varying attachments are in constant use, and have already proved to be profitable to use. I would highly recommend this product and company.


Tom Ballagher – Exeter Chimney Sweeps
---
Thank you AMAC! When my "inferior" CCTV equipment failed you pulled out all the stops to get me up and running again. Honest advice, helpful and friendly and excellent customer service. Excellent product too, thank you for the modifications for my exacting requirements! Keep up the good the work. Best wishes Aaron,
A. M. Allen chimney services
---
My AMAC chimney camera has got me out of loads of trouble, for instance we were going to reline in what we thought was a dry lined chimney in a 150 year old property, stuck the camera up to have a look. It wasn't lined but the bricks had been made to look like a circle, they had been rounded off so we would have been in trouble without the camera. We have been in business 27 years have never seen anything like this. We also went out to jobs where it was claimed we had put in 2nd hand liners, so I showed them the recordings to prove they were new.
Medway Stoves & Fires – Kent
---
Having received our CCTV camera promptly, we are very pleased with our purchase. As heating engineers, working on all forms of combustion appliances,
we know you can never be too careful when it comes to flue systems.
Our new 'eyes in the dark' allow us to be 100% sure of the integrity of any flue. We can now quickly diagnose all faults and work towards ensuring the safety of all our customers.
Thanks AMAC
Joe Egan – TBJ Limited
---
I would like to take the opportunity to say what a terrific tool this Colour Eye camera is: a real 'belt and braces' piece of equipment. The fact that it is backed with an excellent, 'real-person' helpful customer service is an invaluable plus in this throw-away, computer driven society.
Robbie Savill, William Newham & Sons.
---
I have the best Chimney camera in Belgium,and thanks to the AMAC company,and Quaerina,and Andy,who are running a very good company.
Marc Beun (Belgium)
---
We have been delighted with this compact camera and used it on well over 100 chimney flue CCTV's. It is robust and thoughtfully designed unit with excellent picture quality.

We have also benefited from a high level of service and responsiveness from AMAC who have been able to deliver exactly what we need promptly and courteously.

Billing Chimney & Flue Services Limited
---
I took a big gulp at the NACS show this year and invested in the AMAC Colour Eye for the company. We had been using a camera system that wasn't designed for chimney inspection and although it took some of the guess work out of our work it wasnt a professional system. Within a couple of weeks of having the new colour eye we had conducted half a dozen surveys, including assessments of fires being put back into use in accordance with Approved Document J. The quality of the build is fantastic and the picture quality perfect. The ability to record, edit and post onto Youtube provides a quality product to domestic and commercial customers alike. It is going to pay for itself much quicker than we first estimated.
Check out some of our video work at http://www.youtube.com/user/BristolBestSweep
---
I've worked with the look see recordable the last week. I think it's the most simple camera for chimneys inspection I've ever seen and tested (even the recordable function is so easy to use). I'm chimney sweeper since 1991 (so I have some experience). I've used in the past other cameras and I think the look see recordable is one of the best camera on the market (great quality product, very good contact by e-mail, quick delivery).
I can recommend the products from AMAC Engineering Ltd with no problem at all.
---
The camera is very easy to use with a good picture. Thanks for your prompt help when I needed it regarding the software.
If you take a look on my website you will see a video clip showing a blockage that a different sweep had not removed when it was swept just a couple of weeks earlier!
---
Our customer is very satisfied about the camera. Thank you for the service.
---
I purchased a chimney camera from AMAC a little while ago. At first I was very reluctant to use the recording facility, so really only use the camera on its own on several occasions – which was very useful.
I have been putting off using the recording facility for quite some time, until I was asked by a client to do a full CCTV Inspection of their chimney, and to be able to record the inspection. I immediately contacted Andrew at AMAC, and asked him to go through with me again how to use the recording facility. He very kindly met me and went through this completely with me. I had my appointment a few days later. The clients were very impressed with the results, and asked me to perform the same inspection on the chimney next door.
I am now in the process of organising suitable advertising for this very useful, professional CCTV Inspection facility.
---
Since purchasing out AMAC Looksee camera, we have noticed that sales have increased as a direct result of the customer being able to see for themselves the inside of their chimneys. It is after all very difficult to build up a picture to a customer, but having this piece of equipment makes both understanding and visualisation extremely easy, and the customer can also have a copy of the video if required.
I have only had one occasion when I needed to speak to AMAC about a technical issue, and I must commend them for an extremely satisfactory response which sorted out the problem immediately.
I would have no hesitation in recommending AMAC to business colleagues.
---
Just to let you know our customer is very happy with the pole camera and it is doing a perfect job for him, inspecting Storm Water Pits.
---
The camera is great and has been used several times and so far has proved to be a great investment and just cuts out an awful amount of wasted time. Thanks again
---
Journeyman Chimney Services have been utilising chimney and flue camera systems in our expanding business for a number of years. After meeting Quaerina and Andrew of AMAC at the NACS trade show we were very pleased to put the AMAC Colour Eye straight to work. The combination of compact design, simple set up, ease of use and good quality results, make it a tool to use on a daily basis.
Not surprisingly, AMAC have continued to update and supply innovative products to make this already very capable camera platform so much better. The recent addition of the daisy skids & half inch rod adaptor to the camera head not only protect it in use, but guide the camera and rods safely through the tightest of flue ways; allowing us to quickly survey flue liners and spot problems in a matter of minutes. The new adaptor also allows us to attach the camera head to a double ended brush and survey the largest of flues with multiple offsets with ease.
Our AMAC Colour Eye camera system and its attachments are in constant use and have proved to be extremely durable and profitable to use. Combining all of the above with great product support means using AMAC's equipment makes good business sense.Keep up the good work.
---
It was a big decision to buy a chimney eye, these things are not cheap. Having had it three years now it has paid for itself ten times over. We use it for a chargeable camera survey (insurance companies like this and we can earn £250 per hour), and also it has been invaluable when a chimney lining job is not going well – couldn't live without it now.
---
Using Amac's Colour Eye, I took a recording in a two story detached customer's house. The problems were a direct result of non maintenance of the chimney flue (regular cleaning).
From about 1.75 metres up the chimney the cracks appear, there is a section that is completely shattered. Further up the flue there is a vertical crack that runs for approx 2-3 ft. These faults can allow carbon monoxide (the silent killer) to escape from the flue and enter the living quarters of the property. If, a fire was to start in these areas the fire could spread into the same areas, and you don't need me to explain the dangers of that!!
This chimney was condemed by me on the day of scanning, and will need to a full re-line, costing in the region of £2,000 from a specialist company.
Having the Colour Eye– camera system, allows me to offer my customers a better service, which could save them a lot of money, not to mention their lives!!!
---
"We purchased the Chimney Eye™ because we wanted to provide the customer with a comprehensive picture of the state of their chimney. Visual and smoke inspections are fine in their own right, but we felt it vital to offer a complete survey of the chimney prior to installation. The Chimney Eye™ has made it much easier for us to explain the costs involved to the customer, and enables us to determine the right choice of the stove/woodburner for the size and type of flue. We can now record surveys, keeping a detailed log of the state of the chimney before and after the fitting, in case of insurance claims. The Chimney Eye™ puts us one step ahead of our competitors, we have been so impressed with its performance and after sales support we have purchased our second system. That speaks for itself"
---
"In the past when we were faced with a chimney problem all we had to rely on was our experience.
3 months ago, we were introduced to the 'AMAC Chimney Eye'. We can now be 100% accurate with our chimney inspections.
The Chimney Eye™ is quick and easy to use on site, and has many applications. It has made our engineers' work much simpler. Within 5 minutes we can be inspecting a flue system. Not only can we see the problem so can the client.
We would recommend the Chimney Eye™ to any one who needs the extra set of eyes."
---
Dear AMAC,
How wonderful it was to see you at this years NACS chimney works trade show at Daventry. It was refreshing to hear in these difficult times that the launch of your new 'Look-See' camera system proved to be a tremendous hit with the visitors. Having purchased one myself from you to further enhance my business activities, I must report back to advise you that the system is now being used on a daily basis, and has proved to be tremendous value for money. It is robust, yet easy to use and is set up in a matter of minutes It is so simple to use, and for a quick 'Look-See' up any flue I cannot recommend it enough. I would advise anyone who is looking to expand their business activities to seriously consider investing in this equipment as it will offer very good financial returns.
Looking forward to catching up with you all in the near future
Kind regards and best wishes
---
Look-See At the last NACS trade show I found that camera, namely, the Look-See camera. Although this camera doesn't record its findings it is a very easy and versatile camera to use. And so I acquired the camera with some modifications which AMAC were happy to do for me.
This camera does exactly what it says on the tin: it's a look-see camera.
---
The next major player to catch my eye was the AMAC booth, Andrew MacDougall and Quaerina Chorley with their Look-See – "Your Eyes in the Dark". This camera is super high-tech but with none of the bells, whistles, pop-up drink holders, FM stereo head set and will not start your truck or van from inside your home, but it will give you a sharp black and white 360 degree view of the inside of the chimney flue for less than $900.00. The screen is built into the lid of the camera case – I thought it was just one hot little portable camera. Nothing special.. "Just the facts mam.. nothing but the facts!"